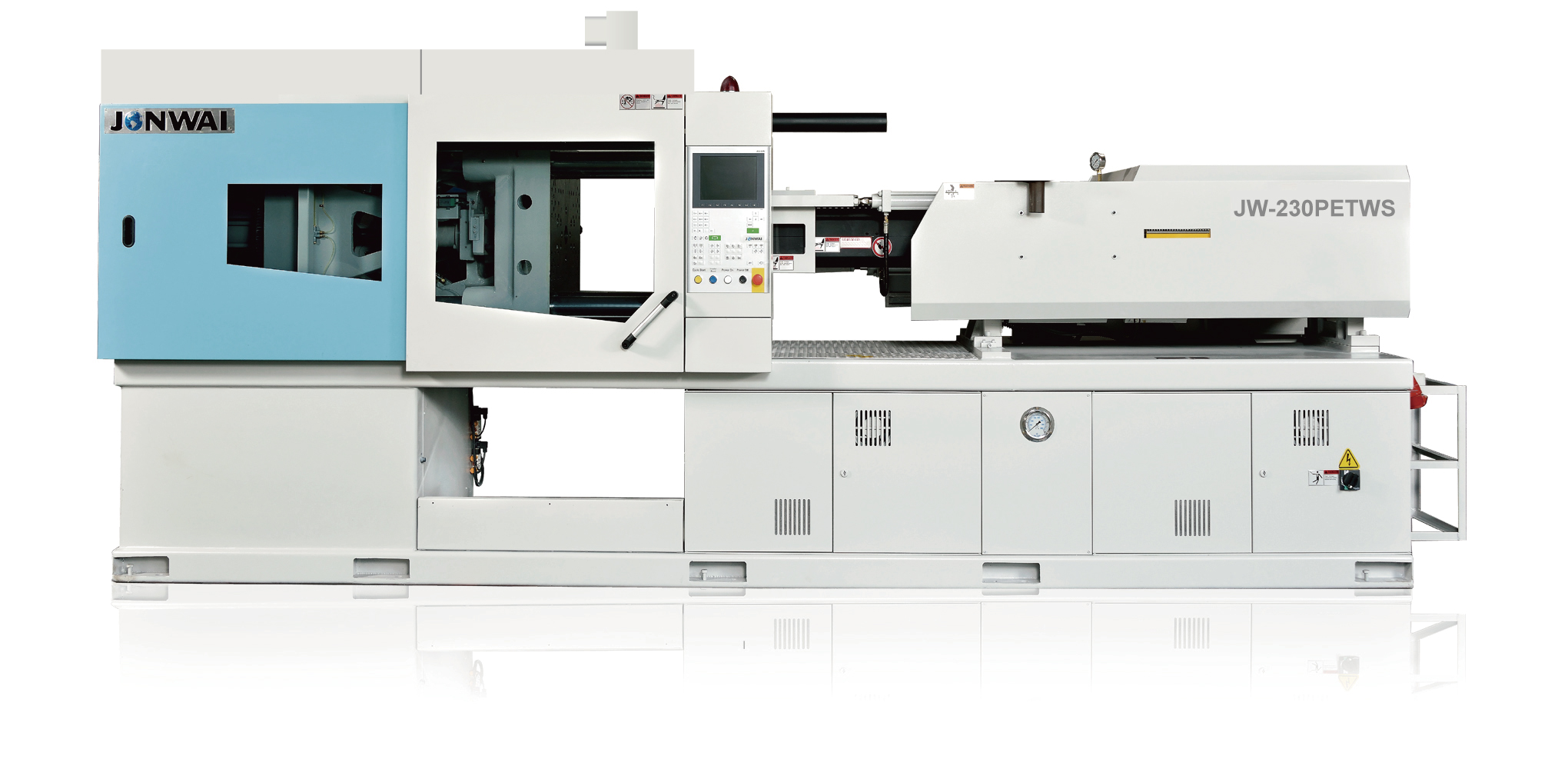 PETW / NPM
The PET-series offer a complete package for the production of PET preform, based on the simple economic and in-line screw design for easy-to-operate. Aside from the PET machine, the package includes mold, robotic handling system, granule drying system, recirculating air conditioning for the mold, and refrigeration system.

The usage field of PET-series is wide and suitable for wide mouth jars (16 cav./125ø), vast and 5-gallon bottles (4 cav.), cosmetic bottles, water bottles (32 cav.), cooking oil bottles (8 cav. / 3L), and so on.
Download PETW/NPM PDF
PETW Features
Special screw designed are benefits for plasticizing.
An optional choice of screw diameter is wide and suitable for production needs.
The injection piston with twin-end support can enhance the linear ability of movement.
The sliding guide-bars design with two-cylinders ensure the nozzle center on line.
The toggle clamping system, with the enhanced and thickened platens of Box-like structure, can lower deformation and eccentricity, and increase the structure rigidity and reliability.
The latest friendly computer control system with LCD display screen.
PETW Prefrom System Advantages
Low acetaldehyde (A.A) levels for best preform quality.

Wide range application to meet your production needs.

Economic and easy-to-play for your production.
PETW Application
Videos